April 22, 2022
Outcomes of the EU's Digital Markets Act
The EU has agreed on a new law, which will have adverse impacts on tech companies. A proposal for a Regulation Of The European Parliament And of the Council on contestable and fair markets in the digital sector ("Digital Markets Act"). In the end, when this new law is officially enacted by the EU, it may cause a substantial drop in revenues for companies like Apple, Meta (Facebook), Google, Amazon and Microsoft (the "Big Five"). Also, because of the Digital Markets Act, the cost of doing business in Europe will certainly increase for the Big Five, and the penalty for failing toward here to this new law could be tens of billion dollars per company.
A month ago the EU parliament and the Council of the EU have agreed on the rules of the new EU law named the Digital Markets Act. The original proposal for this law was put forward in December 2020, but it took over a year for the principles and wording to be finally agreed upon. After a short review, it is safe to say that the new regulation specifically targets tech companies due to its prescriptive nature. To be more precise, a company has to have an annual turnover of 7.5 Billion Euros within the EU and a market cap of 75 Billion Euros. If take a look at the lists, there are only 98 publicly listed companies in the U.S. that currently have such enormous market caps. Besides, the vast majority of these 98 companies do not have a turnover of 7.5 Billion Euros just within the EU. Also, the Digital Markets Act specifically targets companies online into intermediation services, search engines, social networks, video sharing services, online messaging services, operating systems, cloud computing services, online advertising, web browser services and virtual assistance services as per its second article.
Furthermore, to qualify, the respective Company also has to have more than 45 million active users within the EU. Therefore, if you review the top 100 biggest companies in the U.S., you may easily realize the targeted companies, the Big Five. However, smaller companies are not automatically exempt either. Paragraph 6 of Article 3 of the Digital Markets Act indicates that the EU commission can add any other companies to the list of their wrath even if they do not satisfy those financial criteria so long as the Company has a significant impact on the internal market and it operates a core platform service, which serves as an important gateway for business users to reach end-users. Therefore, if you are a start-up or smaller up-and-coming search engine or social media platform, the EU can just decide – if they feel the necessity – that this law applies to your company as well.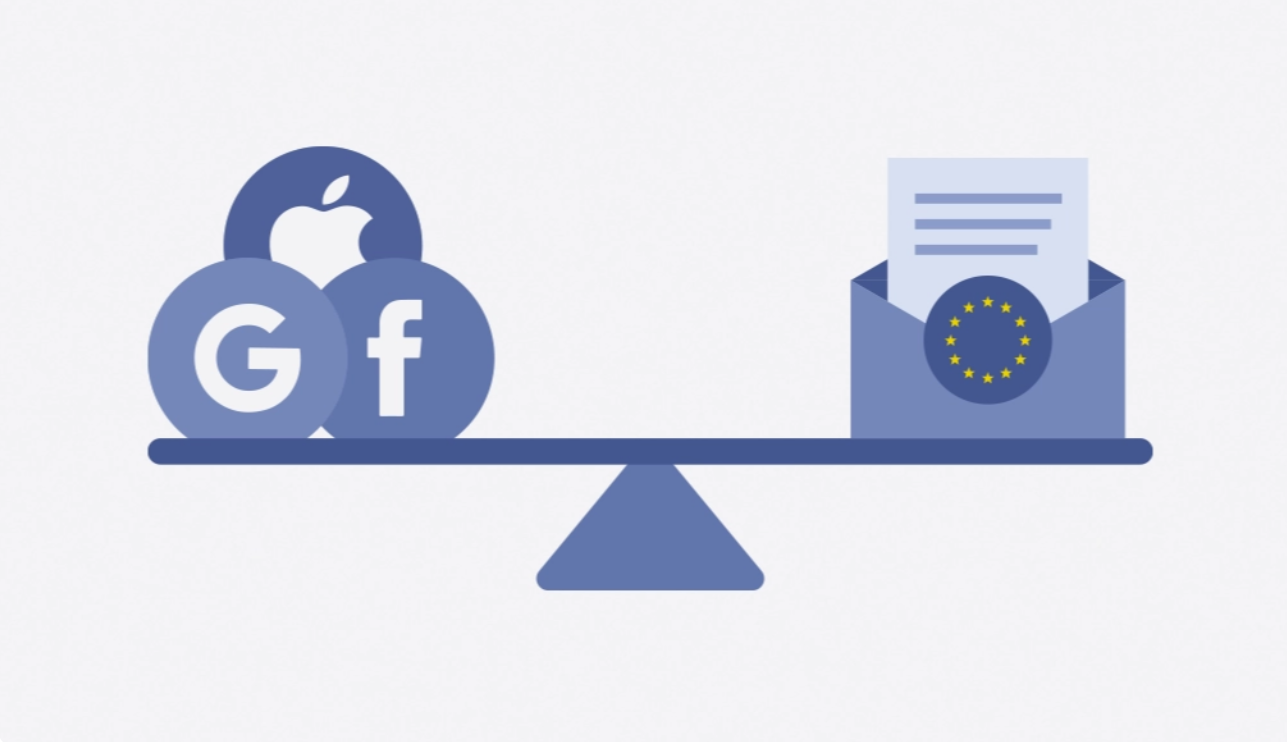 The proposed final draft of the Digital Markets Act is pretty long, but here are some of the highlights from the draft act:
In Chapter 3, paragraph (b) of Article 5 ("Obligation for Gatekeepers") states "allow business users to offer the same products or services to end users through third party online intermediation services at prices or conditions that are different from those offered through the online intermediation services of the gatekeeper" This paragraph has huge repercussions. This provision is an effective ban on the monopoly that tech giants have on the provision of services like an app-store. For example, Apple made 68,4 Billion dollars from services in 2021, which is about 19%  of their total revenue. The services segment of Apple have a 70% margin and accordingly the services segment of Apple actually earned Apple 47,7 Billion dollars in gross profit in 2021 which is 31% of the total gross profit figure. This is a very substantial part of Apple's business and the aforementioned clause of the Digital Services Act is dictating that Apple now is required to allow users to access any other app-store of their choice in order to buy applications. Considering the margins of profit coming from services, it is just wow! It gets even worse in the next sub-provision of Article 5. Paragraph  (c) 5 says "allow business users to promote offers to end users acquired via the core platform service, and to conclude contracts with these end users regardless of whether for that purpose they use the core platform services of the gatekeeper or not, and allow end users to access and use, through the core platform services of the gatekeeper, content, subscriptions, features or other items by using the software application of a business user, where these items have been acquired by the end users from the relevant business user without using the core platform services of the gatekeeper". In this regard, Apple takes 30% of all sales through its app-store. This new law expresses that the apps themselves will no longer have to run their payments through Apple's system anymore. They are free to charge you - according to this law - via any other means they determined appropriate and they do not have to pay Apple's 30% fee for the privilege. To sum up, clauses in the Digital Markets Act are basically banning the entire business model of forcing users into a closed eco-system and then charging them through the nose once they are inside. In respect of this , Article 6 ("Obligations for gatekeepers susceptible of being further specified"), paragraph (b) states "allow end users to un-install any pre-installed software applications on its core platform service without prejudice to the possibility for a gatekeeper to restrict such un-installation in relation to software applications that are essential for the functioning of the operating system or of the device and which cannot technically be offered on a standalone basis by third-parties". This means that if you spend a significant amount of money for a phone or tablet, an end-user should be able to use that device in whichever way the person likes. The paragraph (d) of the same article says "refrain from treating more favourably in ranking services and products offered by the gatekeeper itself or by any third party belonging to the same undertaking compared to similar services or products of third party and apply fair and non-discriminatory conditions to such ranking" this is going to have massive ramifications for the likes of Google due to this provision technically means that if you look up a product on Google, the tech giant should not show you the links affiliated with their programs such as google shopping links being placed above or more prominently then the other contents or link. Another example of this would be Google Maps. If you are trying to find the location of a business, the results related to locations of such business should not be shown as more favourably toward the affiliated businesses all of which are associated with their ad or shopping programs.
Under Chapter V, Article 26  ("Fines") regulates penalties for Company's failure to be in full compliance with the Digital Markets Act is severe. If one of the designated gatekeepers breaks any of these 18 new provisions that the EU is putting in place, the designated gatekeepers can be fined up to 10% of company's global turnover, which means that for example, a fine in the amount 26 Billion Dollars for Google or 38 Billion Dollars for Apple. Those are pretty staggering numbers. This has already caused Meta(Facebook) to have biggest ever 1 day drop of any company in the stock market when Meta (Facebook)announce Q4 results of 2021, in February 2022.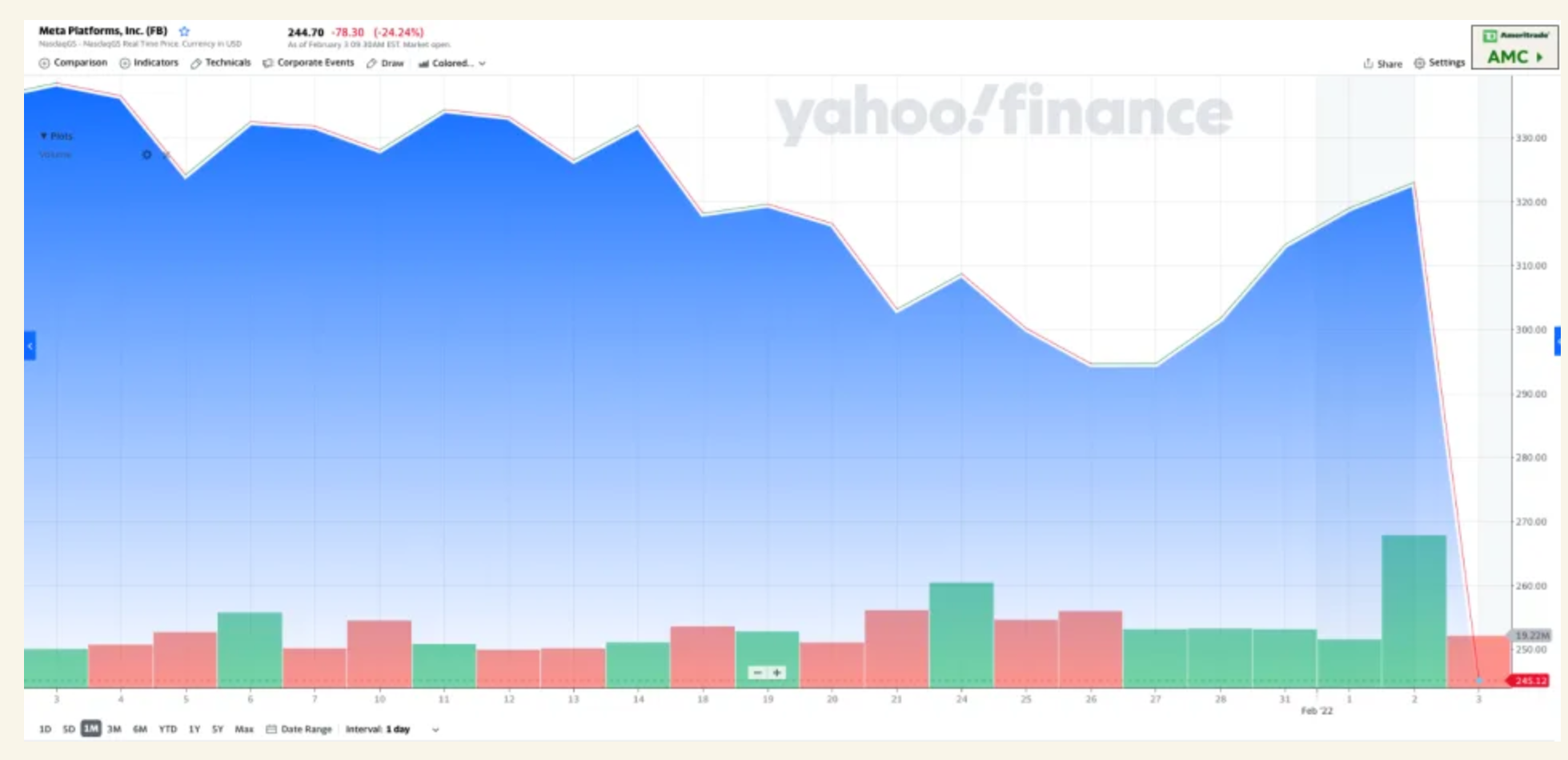 It is important to note the Digital Markets Act is not the only law that is going to be enacted. Although end-user data and privacy protection of consumers owe its origin to development of pioneer regulations and laws enacted by the EU, it is still a mystery whether the EU is aiming to create a new source of income for the struggling union when they need such or the EU is actually protects consumers.